From schoolbook to screen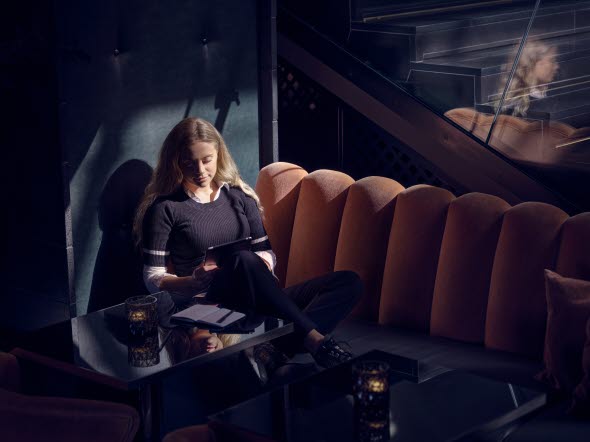 When the percentage of well-educated people in a country increases, its economic productivity tends to do the same. Tax revenue spent on education is thus an investment in the country's future, its economic well-being and competitiveness.
Education technology or EdTech, a hotly-debated sector comprising digital education solutions, has played a vital role in schools during pandemic-related closures and at the same time enables increased efficiency and more equal education opportunities globally.
This is a summary – read a longer article on pages 30-35 of the latest Investment Outlook
During the pandemic, the demand for digital education solutions has increased significantly. But demographic and cultural trends also play a part. In more developed parts of the world, the labour market is imposing increasingly high standards, and in emerging market countries population growth and increased prosperity have led to more and more people desiring an education.
The research firm HolonIQ predicts that the number of students around the world will increase by more than 2 billion over the next 30 years. Education expenditures are also expected to rise globally from USD 6.2 trillion in 2020 to 7.8 trillion in 2025 and 10 trillion in 2030, which in that case would make education as large as the health care sector.
Welcome to your classroom Zoom
The digitisation trend addresses a number of global problems in society. According to UNICEF, a full 61.6 per cent of the world's students have been affected by COVID-related school closures.
Digital instruction is not necessarily limited by geographic or socioeconomic factors but can instead be provided to almost anyone, anywhere and at any time. In the long term, digitisation may produce many environmental benefits, since the education sector is still very much paper-based. Schoolbooks and physical materials may soon be just a memory. There may also be a reduced need for school premises and for travel to and from school in the future.
Critical readers will probably ask themselves important questions such as: What will students who have no computer or internet access do? What environmental impact can a change in consumption have through the use of other raw materials? How much of an effect does a higher degree of social distancing have on students' mental health? Answers and solutions to these questions will hopefully be found over time.
Problem solving, at different levels
One company that enables students from weaker socioeconomic backgrounds to get a basic education is India-based BYJU'S, which offers some of its services free of charge, but users can then pay for more advanced functions.
Students learn at different speeds and often in different ways – visually, contextually or by listening. The US-based company Chegg offers a range of services for individualised learning, including computer technology-based methods for individual study plans, personalised online learning and rental of digital textbooks.
Teaching today is largely test-oriented and memory-based. Numerous studies emphasise the negative effect that a test-based education system has on students' mental well-being. It is predicted that new instruction technology could create a more dynamic and positive learning environment, which has been shown to increase student attendance, participation and engagement. One company specialising in this is the Norwegian-based Kahoot, which provides a game-based learning platform with multiple choice questions and contests.
Digitisation is falling behind
Students (at least in developed parts of the world) are certainly no strangers to online instruction or individualised software, but digital investments today actually account for less than 4 per cent of total education expenditures globally. The fact that digitisation has fallen behind should imply major growth and business opportunities in the long term for companies with value-creating digital solutions.
A complex interplay between the public and private sector
But if the potential is now so great, why is the education sector not digitised to a greater extent? Educational theory is offered for many different age and knowledge levels, with global, national, local and personal programmes simultaneously working together and competing with one another. In many cases, this makes cross-segment collaboration and innovation more difficult.
What will be the future role of teachers?
From a long-term perspective, AI technology, robots and digital tools may gradually bring about a significant change in the teaching profession, or even compete with teachers. But although rapid advances are being made, today we are far from achieving the cognitive, emotional element that human instruction can provide, for example in the form of emotional intelligence and empathy. A higher degree of digitisation in the education sector thus does not mean the end of human instruction. It is more likely that the role of technology in the medium term will instead be to facilitate, assist and improve efficiency.
Chinese market dominance…
EdTech is an exciting stock market niche that is dominated today by companies in China and the US. Valuations are far higher than for the stock market in general, and the risk level of these companies may also be considered higher than average. Along with the complexity mentioned earlier, this is also largely due to their relative immaturity and great uncertainty about future winners.
The digital education sector's geographic heavyweight, China, cannot be ignored. There is a growing middle class among its population of about 1.4 billion as well as a strong historical culture that emphasises the importance of education. Yet while the country has some 180 million students, only 40-50 million participate actively in online instruction at present.
In early 2021, EdTech was one of China's hottest investment themes, and in 2020 more than USD 10 billion in VC investments were raised from corporations such as Alibaba, Tencent and SoftBank.
...but a difficult year in the stock market
While US education companies have had a relatively calm year, the major Chinese companies, like the Chinese stock market in general, have had a turbulent 2021. Education, however, has been hit harder than most other sectors. This is mainly due to drastic cuts by the Chinese government, which were concentrated on private education alternatives for elementary school, among other segments.
In March, companies that provide private education alternatives were prohibited from marketing their services via state-owned media. Bans were also instituted on for-profit preschool operations and online education after 9 p.m.
New regulations are expected to enter into force soon. They will continue to restrict the ability of private-sector companies to provide services and make a profit. Given the lack of details and further explanations of the new regulations, it is difficult today to determine their long-term effects. However, investors were quick to sell off shares in Chinese education companies. For example, share prices for industry giants TAL Education and New Oriental Education have both fallen about 90 per cent this year. Although prices have stabilised somewhat recently, they have not recovered despite the Chinese government's efforts to calm the market.
Conclusion
Based on forecasts and analyses, there is no doubt that the future is bright for digital education. COVID-19 continues to accelerate what was already a strong trend, and the digital education sector is continuing to set new records. We see a number of potential advantages from a sustainability perspective, which may constitute important future drivers. At the same time, investors should critically analyse why the development of digital education has been so slow to date. Many new companies with innovative business models continue to navigate across borders and through tricky regulatory waters, where political winds can quickly shift and visibility is poor. It remains to be seen when the fog will lift – but it may be worth the wait for investors.
Gustaf Blidholm
Economist
Investment Strategy
Karl Ohlsson
Junior Economist
Investment Strategy