Nordic equities
The central banks' battle against inflation − combined with a war in Europe and China's war on COVID-19 – are creating strong headwinds in the economy, and there are now serious concerns about a recession. The nightmare scenario for the stock market is stagflation. While this is not our main scenario, the risk of such a development must be considered higher than normal. This year, the Stockholm stock exchange has performed by far the worst among the Nordic markets. Yet in our view, there has still not been a market correction of the euphoria seen in 2021. It is difficult to see any reason why the relative excess valuation of equities in Stockholm since 2021, compared to its Nordic neighbours, should continue for an extended period.
China's COVID strategy is driving its economy into a ditch
Virtually every company in the manufacturing sector highlighted China's draconian COVID strategy, along with the war in Ukraine, as significant causes for concern this quarter and in the near future. Few companies dare to promise a favourable performance going forward with these dark storm clouds looming over us.
For Nordic listed companies, China is often an important market. However, the indirect effects on the global transport system, which is already facing numerous problems, may cause far stronger headwinds. The component shortage that has plagued many manufacturers over the past year could also worsen significantly, but with variations depending on which regions of China are worst affected at any given moment. The de-globalisation trend, already accelerated by trade wars and the COVID-19 pandemic, will probably be further intensified by the current situation in China, almost regardless of how quickly it is resolved.
The European energy crisis − a threat and an opportunity
Europe is now at a crossroads. Eliminating its dependence on Russian fossil fuels will require massive investments and a regulatory framework that will enable them. It will also require permitting processes that allow a dramatic acceleration in the expansion of renewable energy and related infrastructure, as well as at least a partial reversal of earlier policies governing traditional energy sources.
If Europe chooses to invest its way out of the current energy crisis, that will bring major business and investment opportunities. Investments on this scale will have significant spill-over effects for subcontractors in the energy sector and a large long-term positive impact on the overall economy. It will also generate returns in the form of reduced dependence on imports, cheaper energy and hopefully positive effects on the climate and environment. There will be many winners from this kind of development on all of the Nordic stock exchanges − in the energy, industrial and commodity sectors.
Pumped-up valuations make the hangover especially painful in Stockholm
All over the world, 2022 has been a weak year for the stock market. The Stockholm exchange stands out, with a decline of more than 20 per cent at this writing. Stockholm is by far the weakest exchange in the Nordic region and one of the worst-performing exchanges in the world. Its weak relative performance is fully in line with what we previously warned of and is not surprising given the valuation bubble that inflated during the pandemic. It is worth noting that other "winning" stock exchanges during 2021, such as Nasdaq, are also among this year's worst performers. That is a completely natural consequence of markets like Stockholm and Nasdaq having benefited enormously from aggressive central bank monetary stimulus during the pandemic. The trend reversal in monetary policy that has been signalled this year by virtually every major central bank in the world, apart from China's, points to a continued challenging environment − especially for stock markets with the highest valuations.
After this year's downturn, the Stockholm stock exchange no longer stands out as extremely expensive, but unlike the other Nordic stock markets and European large-cap indices, it is not cheap from a historical perspective either. We still cannot see any good reason why the excess upturn in valuations on the Stockholm stock exchange − compared to other Nordic stock exchanges as well as most large international stock exchanges – which took place in 2021 should be a permanent change. It cannot be explained by historical earnings growth, and the excess valuations seen in a number of totally different industries and stock market segments appear suspiciously synchronised.
Summary
After the accelerating stock market downturn of recent weeks, a counter-movement in indices is soon likely. But to ensure a more sustainable upturn in cyclical stock market segments, a positive solution to the crisis in China and/or clear signs of a sustained healthy rebound from Europe's energy crisis are needed, preferably before US economic overheating becomes too costly for growth. Given the prevailing inflation environment, it will probably not be possible to rekindle last year's euphoria about interest rate- and bond yield-sensitive high-P/E equities, as well as real estate, investment and special purpose acquisition companies. However, significant short-term price movements are likely after the rapid decline seen so far this year. Without central banks coming to the rescue of the economy and financial markets with massive new stimulus measures, like those we became accustomed to after all the stock market downturns of the past 13 years, there is an obvious risk that the recovery from the next crisis will be far more tentative and drawn-out. This may justify a somewhat higher risk premium on equities even today.
This is a summary of the article Nordic equities: It will get worse before it gets better on page 12-15 in the latest Investment Outlook (pdf)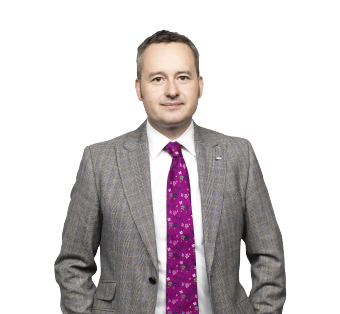 Esbjörn Lundevall
Equity Analyst, Investments
Private Wealth Management & Family Office


Read more in the latest Investment Outlook