Nordic equities: A more normal recovery
We expect positive stock market performance in the Nordic region during the coming year, sustained by an easing of concerns about US inflation and interest rates. A relatively good corporate earnings trend, combined with weak stock market performance during 2022, has pushed valuations down to relatively attractive levels. Leading indicators are now pointing to a slowdown in American inflation during the coming year, while the energy crisis in Europe has been less severe so far than could be feared only a few months ago. But political developments in China and Russia can be expected to curb risk appetite somewhat in our main scenario, and a sharp deterioration in the situation could kill it completely.
Overall earnings growth remains outstanding among Nordic listed companies (see chart). As was true ahead of the report periods for the first two quarters of 2022, there were widespread expectations that Q3 earnings forecasts would begin to falter, perhaps significantly. Fortunately, these fears and expectations proved incorrect once again.
How can earnings − and perhaps especially earnings forecasts, which are supposed to peer into the abysmal future the media say we face in 2023 − remain so positive?
There are several important reasons for this, and three of the most important are:
Weak currencies help a lot
Not all sectors are weak; the focus of news headlines is on the weak parts of the economy
There are also many big winners due to higher interest rates and expensive energy
Based on current consensus forecasts, both the Nordic market as a whole and major Swedish companies are valued at a price-earnings (P/E) ratio of just below 15, based on 12-month forward earnings estimates. This is equivalent to a discount of 7-10 per cent compared to the average over the past 10 years. Share prices of major Swedish companies are especially attractive compared to valuations of their equity capital.
The recovery will not be like 2020-2021
Without bubble-pumping central banks, we see no reason to speculate on an early return to last year's investor behaviours and preferences. We are unlikely to see P/E ratios close to 100 times the annual earnings of small caps with single-digit growth and large premiums in the valuations of asset management companies. We believe that investors should not put their money on the stock market's 2021 winners and 2022 losers (often the same companies), although these are the shares that initially rebounded the most strongly after US inflation figures for October were published on November 10. Focusing on absolute valuations and how much prices or multiples have changed since their 2021 peak is not relevant.
Our favourite sectors during the current recovery are instead sharply depressed cyclical consumer goods companies, industrials and portions of the commodities sector. Consumer durables companies are facing a very difficult market right now, but this is also reflected in their market valuations. Industrials are showing good resilience and should be well placed to generate good earnings, despite the probable impending recession. Many of these companies will benefit from large investments in the energy sector and energy efficiency improvements. In many cases, the companies are extremely well-managed and profitable and have relatively good growth prospects over the coming economic cycle, since we foresee a great need for investments in physical infrastructure. Several Nordic companies in the commodities sector are structurally well-placed ahead of the energy transition and now enjoy competitive advantages that are much greater than historically.
This is a summary – read the longer article on this topic on pages 9-11 of the latest Investment Outlook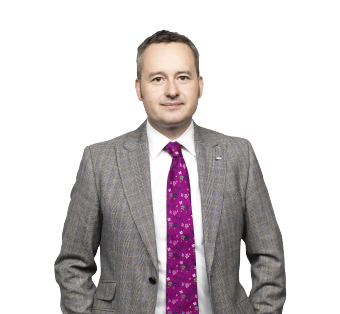 Esbjörn Lundevall
Equity Analyst, Investments
Private Wealth Management & Family Office