Dizzying heights
So far this year, the Stockholm stock exchange has climbed more than 30 per cent including dividends. The index has seen a relatively stable climb all year long, but the upturn pattern has varied. Over the past 3-4 months, valuations of companies with high net asset values (NAVs) – such as real estate companies, investment companies and companies with aggressive acquisition strategies – have climbed especially dramatically.
This is a summary – read a longer article on pages 10-14 of the latest Investment Outlook
The pattern of increasingly higher valuation multiples for stocks with already high valuations, and multiples that are unchanged or have even fallen for equities with lower valuations, is very reminiscent of the stock market's performance in 2020, whereas the upturn in valuations of investment and real estate companies are more of a new phenomenon.
We think the trend for investment and real estate companies resembles a bubble, which can probably be corrected as quickly as it has developed. We also think the strong multiple expansion for companies with aggressive acquisition strategies reflects optimistic expectations that they will deliver high earnings growth going forward as well. High expectations increase the risk of disappointments. One common denominator for all of the companies that have driven the stock market upturn in the past quarter is probably their relative sensitivity to bond yields and interest rates, since capital rotation has been strongly driven by falling international market rates since April. Meanwhile it appears that cyclical equities – stock market losers in recent months – have already largely factored in a cyclical decline. How large will the slowdown be? We see a relatively attractive chance/risk ratio for investors taking cyclical risk and believe that the risk of sharply lower share prices is greater for recent stock market darlings, given their high valuation multiples, which may lead to these stocks being punished severely if companies do not deliver according to expectations.
Forecasts, logistics and semiconductors
One key theme this year, in the latest earnings report period and also over the past six months, is production disruptions and component shortages. Most industrial companies have described their demand situation as good or very good. The biggest problem has instead been deliveries. Virtually every company has indicated it is affected by a transport capacity shortage, bottlenecks in logistics systems and delivery delays. It is apparently difficult to eliminate bottlenecks in the transport network, and the problems are likely to persist for the rest of the year.
Expected earnings growth of 61 per cent for Nordic listed companies in 2021
Despite these problems, quarterly reports generally made for pleasant reading, which is reflected in further upward-revised earnings forecasts. In the past three months, earnings forecasts for Nordic listed companies have been revised upward by 10 per cent for 2021 and 7 per cent for 2022. Overall, we now expect earnings growth of 61 per cent for listed companies in the Nordics this year.
Thin air at high altitude
Although earnings forecasts have been revised upward at a very reassuring rate over the past year and quarter, they have not managed to maintain the same fast pace in Sweden as the stock market upturn. This has pushed valuations to stretched levels. The P/E ratio for the broad OMX Stockholm Benchmark Index (SBX) is at a historically high 24 while the narrower OMXS30 index of the 30 most traded shares on the Stockholm exchange is somewhat less expensive with a PE of 18 based on 12-month forecasts. For the Nordics overall, the P/E ratio is just over 20.
Higher valuations than historically may be justified by lower bond yields, but this inevitably means that the market is more sensitive to downside surprises.
A bubble for companies with high net asset values?
Investment companies account for 10 per cent of the Stockholm stock exchange and are thus the second largest sector in the index; only the engineering sector is bigger. Real estate companies together weigh 7 per cent, which is more than twice that of the forestry, steel and metal industries, which have a combined weight on the Stockholm exchange of about 3 per cent.
One characteristic shared by both investment and real estate companies is that they hold large assets and, while there are exceptions, the net value of the assets they hold – that is, the market value of assets less liabilities, also known as net asset value (NAV) – is a rough measure of what their share prices should be and usually are. We think it unlikely that most of these companies would suddenly and almost simultaneously develop business models that would justify a completely different valuation than historically.
In recent months, investment and real estate companies have outperformed the stock market as a whole, not because investment companies' stock portfolios have done especially well or because reported NAVs for real estate companies have increased, but because the scale itself has shifted upward, in many cases dramatically. We fear a bubble, and we consider the chance/risk ratio in these two sectors to be clearly unattractive at current levels.
Cyclical industrials rejected again
The industrial (or engineering) sector is clearly divided into an A team and a B team, with companies on the A team characterised by somewhat lower historical earnings volatility, often higher profitability and/or growth but above all significantly higher P/E ratios. Share prices for these companies have consistently been pushed higher in recent months. The B team comprises companies that have historically had higher earnings volatility, and often even losses in periods of economic crisis. However, they are distinguished above all by their low P/E ratios, which have also fallen further in recent months. We see the same pattern among companies in the commodity sector and some producers of consumer durables. We can group commodity producers with industrial companies on the B team and simply call them "cyclical industrials".
These cyclical industrials are generally more sensitive to cyclical fluctuations, especially in the global industrial sector. It may thus seem quite rational that investors have rejected them in recent months, since the post-pandemic recovery has slowed. However, unlike most other listed companies, valuations of cyclical industrials were not pushed higher before the pandemic. After their recent downturn, an already historically large discount has become even larger, with the unweighted average of ten Nordic cyclical industrials now valued at a P/E ratio of 13 based on the 12-month consensus forecast, compared to the VINX Nordic index with a P/E ratio of just over 20. In other words, investors already seem to have factored in a further slowdown in economic growth.
A new investment cycle under way?
Very low valuations for cyclical industrial stocks in relative terms are their greatest attraction and the main reason why we have a positive outlook for them, despite signs of weaker industrial activity in the near term. We also find it interesting that the deceleration we are now seeing appears to be largely due to pandemic-related disruptions and delivery problems. Many companies indicate that demand is strong or very strong.
There are also indications that we are at the start of a new wave of heavy investments in some industrial segments for the first time since the so-called commodities super-cycle came to an end in 2007-08. There are a number of drivers that may now coincide:
Massive investments in green infrastructure
New environmentally-friendly technology
Digitisation infrastructure
The mining and metallurgy sector (electrification and the transition to cleaner energy are metal-intensive)
Ships
Transport infrastructure
Above all, a massive wave of investments in green infrastructure and environmentally-friendly technology could affect entire national economies.
Summary
We find the valuations of many stock market winners in the yield-driven upturn of recent months frightfully high. Real estate and investment companies stand out as somewhat of a bubble. Valuations of acquisition-intensive companies have doubled in two years, which probably means that any disappointments will be punished severely. Stock market valuations are high as a whole but are supported by a combination of ultra-low bond yields and interest rates, high earnings growth and upward-revised earnings forecasts. Cyclical industrials stand out with their low valuations in a stock market that otherwise has high valuations. We do not see any catalyst for positive revaluations in the short term, but in a somewhat longer-term scenario there is room for even more upside surprises.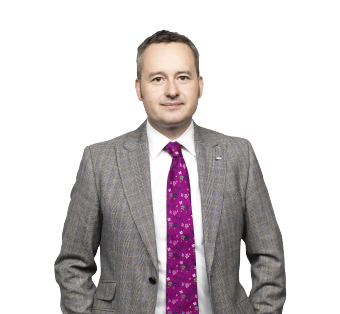 Esbjörn Lundevall
Equity Analyst
Investment Strategy
Read more in the latest Investment Outlook