Nordic equities
The earnings trend has been surprisingly resilient so far, though enjoying a significant boost from the exchange rate trend and a weak Swedish krona. In terms of the economic cycle, the worst is yet to come, but the stock market always discounts events ahead of time to the best of its ability. It may soon be time to discount the next upturn. The war in Ukraine and China's COVID strategy are two major elements of uncertainty holding back otherwise growing optimism. All in all, we see unusually good prospects for selective purchases among Nordic large caps and expect a positive performance for equity indices as a whole in the year ahead.
Surprisingly solid earnings trend
Second quarter earnings reports were not the catalyst for downward-revised earnings forecasts that we and many investors had feared. They were in fact an important partial explanation for the summer's relatively strong stock market performance. But given all the woes facing the market, in the form of the energy crisis, inflation and rising key interest rates, it was probably just a question of time, when – not if – earnings would start to fall and analysts would be forced to make sharp downward revisions in their forecasts. That was the thinking. After meetings with representatives of many Nordic large cap companies in late August, SEB can note that demand still looks good for many companies. Some segments are seeing the effects of depressed consumers, whereas other segments are benefiting from major investments in the energy field.
Earnings of Nordic listed companies, especially Swedish ones, are being pumped up to some extent by weak currencies. The Norwegian offshore oil and gas sector is booming. Many Nordic industrials are also relative winners from the energy crisis thanks to relatively better access to reliable energy sources at significantly lower costs than competitors in continental Europe.
There are often a variety of reasons for this – not just the region's favourable supply of mostly hydroelectric but also wind and nuclear power. A surprisingly large number of competitors in energy-intensive industries on the continent have not secured their energy supply with long-term contracts, as has virtually every major energy-hungry company in the Nordic region. Many Nordic companies have also made more progress in improving their energy efficiency, often related to their sustainability investments. For example, in the forest product industry, it is striking that Nordic manufacturers replaced fossil energy with biomass long ago, to a far greater extent than their continental competitors. Although they are adversely affected by higher costs, the forest product and metal industries in the Nordic region stand out as relative winners from the energy crisis, at least in a short-term perspective.
China's policies may have major consequences, but they are hard to gauge
China's extremely aggressive COVID-fighting measures have already had enormous consequences for its economy. Despite a very high youth unemployment rate for the country and what is essentially a collapse in both new residential construction and consumer confidence, there are still no signs that the country intends to revise its COVID strategy, which has devastated the economy. The outcome is difficult to gauge, but it may lead to new negative shocks for the world's economy.
A surprising deterioration or expansion of the war between Russia and Ukraine is another potential threat. Unlike the energy crisis and the economic slowdown, which have already received considerable attention, China and Russia are potential sources of unpleasant surprises that may create stock market turbulence. However, it is rare for an event that the market has had a long time to factor into prices to cause great turbulence once it occurs.
Valuations look attractive again
Exactly one year ago, we warned of bubbles in a number of Nordic stock market sectors – including investment, real estate and special purpose acquisition companies. We also highlighted the alarming valuations for many so-called growth companies. Together, these industries contributed to worryingly high valuations for the entire stock market, and we thought things would get worse before the bubbles burst. Today, however, the situation is completely different. Although valuations for the Swedish small and mid cap segments are still not particularly appealing, Nordic listed companies as a whole are once again attractively valued, with historically low P/E ratios and relatively normal equity valuations.
The major Swedish companies that constitute the OMXS30 index once again have attractive valuations both in terms of earnings and more sluggish multiples such as price-to-book ratios. Multiples are near their 10-year lows. With today's valuations, no earnings trend miracle is needed going forward to enable a long-term investment to be successful. Dividend yields alone are expected to be 4 per cent for the OMXS30 in the year ahead. A low valuation does not guarantee a good return but does provide added protection if, for example, the earnings trend should not live up to expectations.
Just as there were plenty of bubbles and strong suspicions of bubbles in the stock market when equities were at their most expensive at the beginning of 2022, there are plenty of attractive equities today when average share valuations are at a 10-year low. In our view, there are good opportunities today to buy what will turn out to be genuine stock market bargains going forward. However, this strategy is not risk-free; extraordinarily low valuations for individual companies may also be an alarm bell and a sign that something is not right.
This is a summary – click here to read a longer article on this topic on pages 12-15 of the latest Investment Outlook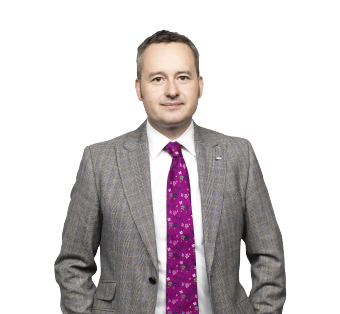 Esbjörn Lundevall
Equity Analyst, Investments
Private Wealth Management & Family Office