Covid-19 – a hard blow to the emerging markets
Due to the Covid-19 pandemic, the emerging markets' (EM) overall GDP looks set to shrink for the first time since the Second World War. Most large EM countries have imposed economic lockdowns, while commodity prices have dropped and global trade has decreased. Fiscal and monetary policy manoeuvring room is also small in most EM economies.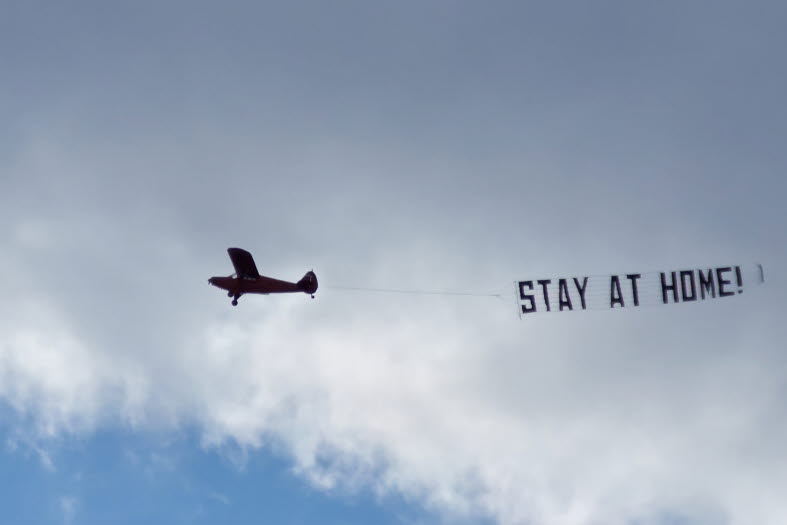 Can monetary policy save the EM economies?
We expect additional rate cuts by EM central banks. However, monetary policy stimulus in the form of quantitative easing (QE) will only be possible in a limited number of EM countries. Limited monetary policy options, with the use of QE being unfeasible, also circumscribe the use of fiscal policy measures.
Gross government debt in EM countries has increased to 53 per cent of GDP in 2019 from 34 per cent of GDP in 2008, which implies that several economies have now reached the limit for how much they can borrow without pushing up interest rates to unsustainable levels.


China – first to lock down and to reopen
Since China was the first country hit by the coronavirus outbreak, its economy was greatly affected during the first quarter. A near complete lockdown of some regions in February contributed to a GDP decline of 6.8 per cent, year-on-year. During Q2, activity has begun to recover, the upturn being driven mainly by the manufacturing industry.
Lingering risks of a new infection wave are generating headwinds for the Chinese economy. World economic deceleration is also hampering recovery by lowering China's exports. Beijing has been relatively cautious about stimulating the economy, in order to avoid a large increase in an already high debt level. Still, monetary policy has become more expansionary. We expect further monetary easing in the coming months. All in all, we expect the economy to grow by 2.0 per cent this year and by 9.0 per cent in 2021, as treatments and a possible vaccine against Covid-19 become available.


India – World's biggest stay-at-home order
India abruptly shut down almost all production on March 22.The authorities have now begun a gradual easing of their measures, to avoid an economic and humanitarian catastrophe. However, restarting production is being made difficult by labour shortage, due to many migrant workers having already returned to their home regions.
The Reserve Bank of India has lowered its key interest rate and eased credit regulations in order to facilitate lending. More monetary easing will be needed. We expect the key interest rate, which is currently at 4.40 per cent, to end 2020 at 3.90 per cent.
India's fiscal stimulus measures have been limited, amounting to less than 1 per cent of GDP and consisting mainly of food and cash handouts to the poor. One obstacle is budget rules that are intended to prevent excessive deficits, but Prime Minister Narendra Modi and his government will probably be forced to relax these rules. Room for this is however limited, with central government debt approaching 70 per cent of GDP.
The Covid-19 crisis hit an Indian economy that was already weak. We expect a GDP growth of 2.0 per cent this year and 5.3 per cent in 2021.


Russia – early but insufficient steps
The Covid-19 pandemic is affecting the Russian economy both because of lower oil revenues and the authorities being forced to impose economic lockdowns. Russia was one of the first countries to stop visitors from China, but its leaders waited before taking any further steps.
So far, the Kremlin's response to the crisis has been relatively cautious compared to Western Europe and the US. The fiscal stimulus measures that have been announced total 2-3 per cent of GDP. Meanwhile, the government has announced tax increases for high income earners, in order to finance part of the stimulus measures. This caution reflects an unwillingness to increase government debt.
The Russian central bank (CBR) left its key interest rate unchanged in March, to avoid further weakening the rouble. We believe that its key rate will end up at 4.50 per cent in 2020 before being hiked to 5.00 per cent late in 2021, as the economy begins to grow and inflation rises.
Overall, we expect GDP to fall by 5.5-6.0 per cent this year.


Brazil – Sinking back into a political brawl
Like India, Brazil entered the Covid-19 crisis from a weak position, with growth of only 1.1 per cent in 2019. President Jair Bolsonaro has been unwilling to acknowledge the severity of the threat. The tensions between the president and the National Congress have increased, as well as the internal tensions in the Bolsonaro administration.
Because of political infighting, Brazil acted late and there was poor coordination between national and local authorities. The direct fiscal stimulus measures that have, despite all, been approved total only around 1 per cent of GDP. But inflation has remained at historically low levels, which allowed the central bank to lower its key rate to 3.75 per cent, the lowest ever. We expect a further rate cut to 3.50 per cent at the May 6, 2020 policy meeting.

Exports have not fallen as much as feared in March, but in light of the global economic slowdown their downturn is likely to accelerate in the coming months. As in other countries, large portions of the Brazilian economy are locked down at present, and many restrictions look set to remain in place at least until the end of the second quarter. We expect GDP to fall by 5.0-5.5 per cent in 2020. The recovery will remain slow next year, due to, among other factors, political paralysis.