We can all contribute – by how we travel, what we eat, how we sort our waste. But equally important is to ensure that our savings end up where they are the most beneficial. How do we achieve this?
Different methods, but the same goal
We can see that there are a variety of sustainable investing methods. Many use "exclusion" as their basis – avoiding companies with dubious operations. But in order to achieve long-term change, investors also need to influence these companies in a positive direction.
Impact investing is fast-growing
More and more investors instead now talk about "inclusion": actively choosing companies that contribute to a more sustainable world. We regard focusing on the products and services of companies and their positive impact – "impact investing" – as the most proactive form of inclusion, and probably the fastest-growing.
Aiming for both returns and environmental impact
Impact investing is a relatively new investment field. The largest organisation in this field, the Global Impact Investment Network (GIIN), was established only 10 years ago. GIIN defines impact investments as "investments made with the intention to generate positive, measurable, social and environmental impact alongside a financial return". This includes funding projects that actively impact our world in the right direction. One example is microfinance funds, which supply capital to small-scale entrepreneurs, often in emerging market economies. Another is "green" bonds, which earmark capital for various environmental projects.
The impact investment market is growing rapidly. The total invested amount today is estimated at more than USD 500 billion. Impact investments were initially concentrated in the private equity field (unlisted companies). Other major investment fields are infrastructure, listed shares and private debt. In the latter field, green bonds have been joined by blue bonds (supporting water-related projects) and social impact bonds, that help vulnerable groups in society.
Growth from two directions
The growth of impact investing is being driven largely by market forces – demand from investors – but also by the public sector. Perhaps the best known example is the Paris Agreement on climate change and its 2 degree target, along with discussions about emission rights and carbon dioxide taxes. The ambition is to actively steer capital investments in the right direction with the aid of commonly accepted problem definitions and goal formulations.
Measurability crucial to continued growth
The European Union recently proposed a common classification system to enable investors to define what companies carry out operations that make it harder to achieve environmental targets. The most widely used guiding principles for investors in this field are the 17 United Nations Sustainable Development Goals (SDGs), which 75 per cent of impact investors say they will take into account in their investments. Classification systems and goals help create measurability, which is crucial in evaluating impact investments and justifying continued growth in this field.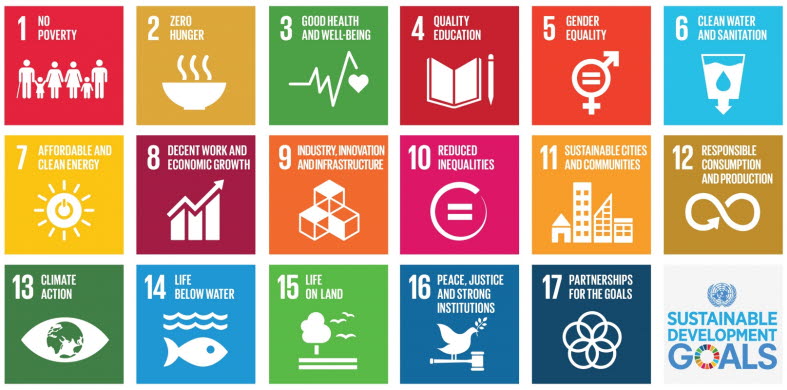 It's not about black and white
One way of thinking about impact investments is to ask ourselves a few questions: If you were forced to choose – given the trends we are seeing in society – would you prefer to invest long-term in the shares of a company that extracts fossil fuels, or one that develops renewable energy sources? Which company has the higher long-term potential? And which one would it feel best to be earning money from?
Another dimension of impact investing worth discussing is this: During what phase of a company's development do we provide the greatest benefit as investors? In concrete terms, this may be a choice between investing in a company that produces renewable energy or an oil refinery that is transforming its operations from fossil fuels to renewables. The answer is perhaps not to choose one or the other, but both.
There is no exact answer to the question of how best to contribute to a sustainable world through our investments. But there is no doubt that we can all contribute in the right direction by thinking about these issues and by choosing investments according to what feels best, both from a return and an impact perspective.
Source: Global Impact Investment Network (GIIN)